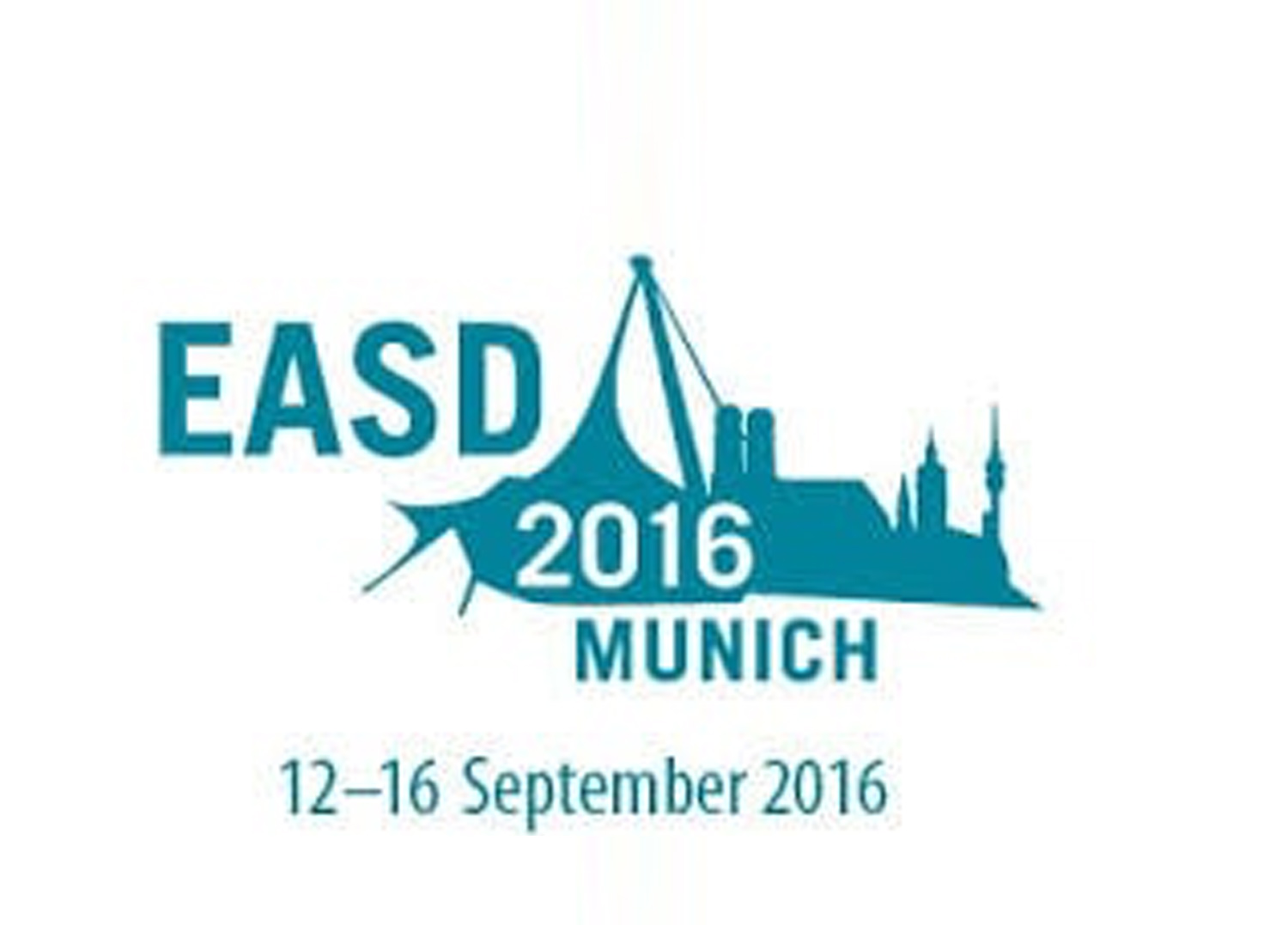 On September 14, 2016, Dr. Norman Wong, Chief Scientific Officer of Resverlogix Corp. presented an abstract entitled "Apabetalone (RVX-208) acts on epigenetics to lower Major Adverse Cardiovascular Events (MACE) in diabetes patients with atherosclerosis via microbiome activity" at the prestigious annual meeting of the 52nd EASD Annual Meeting in Munich, Germany. The poster was presented in an oral presentation and an ePoster video session based on the latest data summarizing the benefits of apabetalone in an in vitro model that reflects patients with diabetes mellitus (DM) and cardiovascular disease (CVD).
The findings presented highlight the ability of apabetalone to block some of the detrimental effects of poor dietary habits, commonly seen in western diets. The negative effects of this diet have recently been shown to contribute to atherosclerotic CVD, especially in those with DM. Such a diet, when acted upon by the microbes in the gut (microbiome) gives rise to an abundance of a constituent called trimethylamine (TMA). TMA is the building block for trimethylamine oxide (TMAO), which is a small molecule that potentially causes atherosclerotic CVD. Apabetalone was found to block the actions of TMAO, with potentially positive effects on CVD. This may help explain, in part, why treatment with apabetalone prevented major adverse cardiovascular events (MACE) in cardiovascular patients, as observed in our phase 2b clinical trials.
The data presented at the EASD extends our knowledge of how apabetalone may counter the pathology underlying poor outcomes in cardiovascular disease. Additionally, our current data fits well with the newest thinking in the field of DM that questions whether the one-target approach of controlling blood glucose alone in patients with DM (Rodriguez-Gutierrez and Montori 2016) is sufficient. Many studies have now demonstrated that in patients with both DM and CVD together, their disease arises from not one but multiple factors and intersecting pathways. Thus, simply focusing on one parameter such as glucose, as suggested by current guidelines for treating DM, may not yield significant benefit. The most recent paradigm shift is that the treatment of multiple risks including the classical parameters such as; glucose, lipids, blood pressure, along with newer targets, will not only be necessary, but will likely be more successful.
The eVideo link to Dr. Wong's EASD presentation can be accessed HERE.
References
Rodriguez-Gutierrez, R. and V. M. Montori (2016). "Glycemic Control for Patients With Type 2 Diabetes Mellitus: Our Evolving Faith in the Face of Evidence." Circulation. Cardiovascular quality and outcomes.
http://www.cbc.ca/news/health/study-type-2-diabetes-questions-medical-dogma-no-evidence-1.3762658