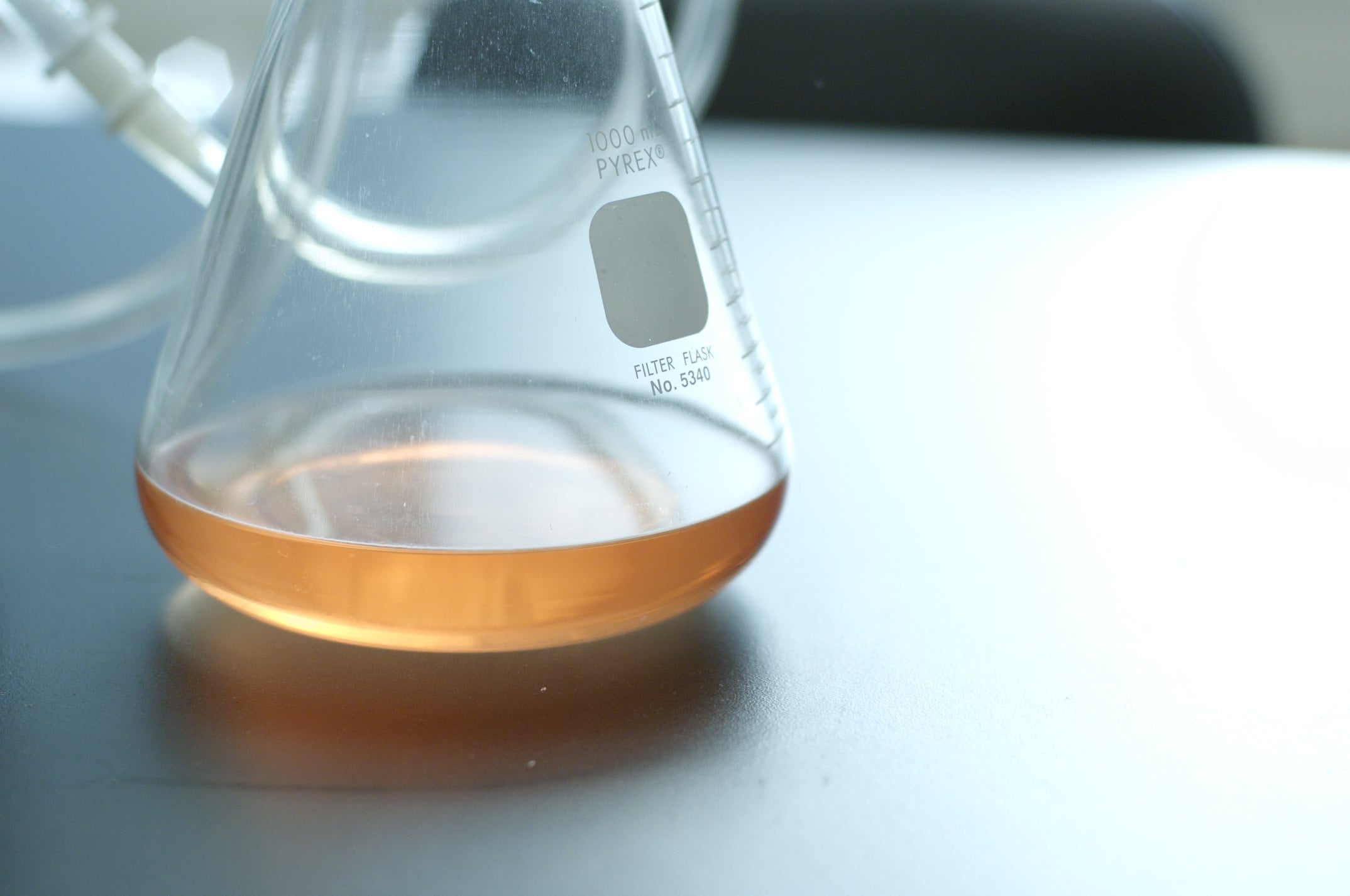 Current Treatments for Complement-Mediated Diseases
Pathological activation of the complement cascade underlies multiple human diseases. Development of treatments that can modulate inappropriate complement activation is of great clinical interest. Several complement inhibitors are in pre-clinical and clinical development and one has been approved for treatment of complement-mediated diseases.
Eculizumab, developed and marketed as Soliris® by Alexion Pharmaceuticals, was the first and currently the only approved drug for treating PNH and aHUS, and its therapeutic potential is currently being explored in additional complement-mediated diseases. It is a first in class, recombinant, humanized monoclonal antibody that selectively interacts with complement C5, preventing its cleavage into C5a and C5b. C5b is an essential component of the membrane attack complex called MAC, which leads to cell disruption when complement is activated. Thus, preventing formation of C5b precludes the formation of MAC and subsequent cell destruction. In 2007, the FDA approved Soliris® for all patients with PNH and, more recently in 2011, Soliris® gained FDA approval for all patients with aHUS. Soliris® treatment requires patients to visit a physician every two weeks to receive drug administration via IV infusion over 35 minutes for adults and 1 to 4 hours for children (per the label). Currently, Soliris® is considered to be one of the most expensive drugs in the world with annual costs of treatment over $500,000 USD. Eculizumab is currently being investigated in clinical trials for several complement-mediated conditions and diseases including prevention of thrombosis after renal transplantation, treatment of antibody-mediated rejection following renal transplantation, treatment of patients with refractory generalized myasthenia gravis (gMG), and treatment of patients with relapsing neuromyelitis (NMO). While Soliris® is considered to be an innovative treatment for PNH and complement-mediated diseases, several unmet needs exists in this therapeutic field including improved efficacy in suboptimal responders (such as the PNH patients who experience residual anemia and require continued blood transfusions following administration of Soliris®), route of administration, susceptibility to infection, and dosing frequency. As such, more infrequent dosing and self-administering of doses represent important focuses for new treatments targeting complement-mediated diseases.
Complement C5 plays a central role in complement activation which makes it an effective therapeutic target to reduce complement activity and ultimately prevent cell lysis. However, although inhibition of C5 blocks cascade activation downstream of C5, it does not prevent activation of upstream components of the pathway. For example, even in the presence of eculizumab, C3, a complement component upstream of C5, is cleaved into C3a and C3b fragments. Then, C3b accumulates on the surface of red blood cells making them susceptible to extravascular hemolysis, which is the most common cause of residual anemia in eculizumab-treated patients.
Most of the therapeutic agents (currently available or in development) target either C5 or C3. Additional complement factors that inhibit cleavage of C3 into C3a and C3b, such as factor D and factor B, are also being investigated as potential targets to reduce aberrant complement activity. In October 2015, a Nature Reviews Drug Discovery review highlighted the drugs currently in development targeting the complement system (Morgan and Harris. 2015. Nature Reviews Drug Discover 14, 857-877). The remainder of this story will detail some of these drugs and their therapeutic targets.
C5-Directed Therapeutics in Development
ALN-CC5 is an RNAi-based (RNA interference) treatment currently being developed for complement-mediated diseases by Alnylam Pharmaceuticals that targets C5. ALN-CC5 is a small interfering RNA (siRNA) that acts specifically in the liver (the main production site for most complement proteins) via a targeted mechanism and binds the single stranded mRNA of C5. The resulting double stranded RNA is targeted for degradation, thus reducing C5 mRNA levels and ultimately C5 protein production.
Ophthotech has developed an aptamer (chemically synthesized single-stranded DNA or RNA molecule that binds to a select target with high affinity and specificity) that inhibits C5 and is currently under investigation in phase II studies.
ALXN1210 and ALXN5500 are C5 targeted therapeutics currently being clinically investigated by Alexion Pharmaceuticals. ALXN1210 is an anti-C5 monoclonal antibody while ALXN5500 is also a C5 inhibitor; however the mechanism and dosing have yet to be disclosed.
Novartis has also developed a C5-specific monoclonal antibody, LFG316, which is currently in phase II.
Akari Therapeutics recently completed phase I studies with their lead therapeutic Coversin. It is a recombinant small protein derived from a native protein, discovered in a specific species of tick, which functions in modulating the immune system of the host such that the tick can feed without triggering an immune response. The compound is known to target C5 and is self-administered by subcutaneous injection.
RA101348 is a peptide inhibitor of C5 under development by Ra Pharmaceuticals. It is currently in pre-clinical development but has been shown to bind the C5 protein with high affinity. The company hopes to launch first-in-man studies by the end of 2015.
C3-Directed and Additional Complement Targeted Therapeutics in Development
Compstatin, a small molecule inhibitor of both C3 and the active C3b fragment, has been shown to be effective in preventing complement activation in preclinical models. There are multiple compstatin analogs currently in development by Apellis and Amyndas Pharmaceuticals, including APL-2 and AMY-101. The phase I safety trial for APL-2 is currently recruiting patients while phase I studies with AMY-101 were expected to begin in 2015.
C3 convertase (which cleaves C3 into C3a and C3b) functions by activating and amplifying the three complement pathways. It has two forms, one from the classical and lectin pathways and the other from the alternative pathway. Factor H is a complement inhibitor that modulates the activity of C3 convertase from the alternative pathway. AMY-201 or mini-FH improves the binding affinity of factor H to specific C3 fragments and has illustrated strong preclinical results.
Complement factor D functions by cleaving complement factor B bound to C3b, resulting in the formation of the alternative pathway C3 convertase mentioned above. Achillion Pharmaceuticals is currently developing compounds preclinically that target and inhibit factor D to prevent the formation of C3 convertase. These compounds have illustrated strong preclinical data in vitro and in primates.
Properdin and complement factor B function in a similar manner to complement factor D in that they activate the alternate complement pathway. NovelMed is currently preclinically developing an anti-properdin antibody (NM9401) while Novartis and Alexion both have preclinical programs focused on complement factor B inhibitor programs.
Omeros Corporation has a mannan-binding lectin associated serine protease (MASP) inhibitor program with two compounds in development. OMS721 targets MASP-2 and is currently in a phase 2 clinical trial for the treatment of aHUS. OMS905 is an inhibitor of MASP-3 which is undergoing preclinical studies for PNH. The MASP proteins are primarily involved in the activation of the lectin pathway.
True North Therapeutics is currently developing antibodies; TNT009 and TNT010 that target classical complement pathway enzymes including C1s (which functions in the formation of classical pathway C3 convertase). TNT009 recently completed phase Ib studies while TNTN010 is in the preclinical stages of development.
Resverlogix's Approach
Resverlogix is taking advantage of the transcriptional mechanism of apabetalone to modulate the expression of multiple complement genes including some of those identified as potential therapeutic targets in this story, with the ultimate objective to decrease the pathological activation of the complement system. As per the press release on September 24th, 2015, Resverlogix is currently engaged in designing a pilot proof-of-concept trial in complement mediated diseases, with the first clinical trial in Paroxysmal Nocturnal Hemoglobinuria (PNH).