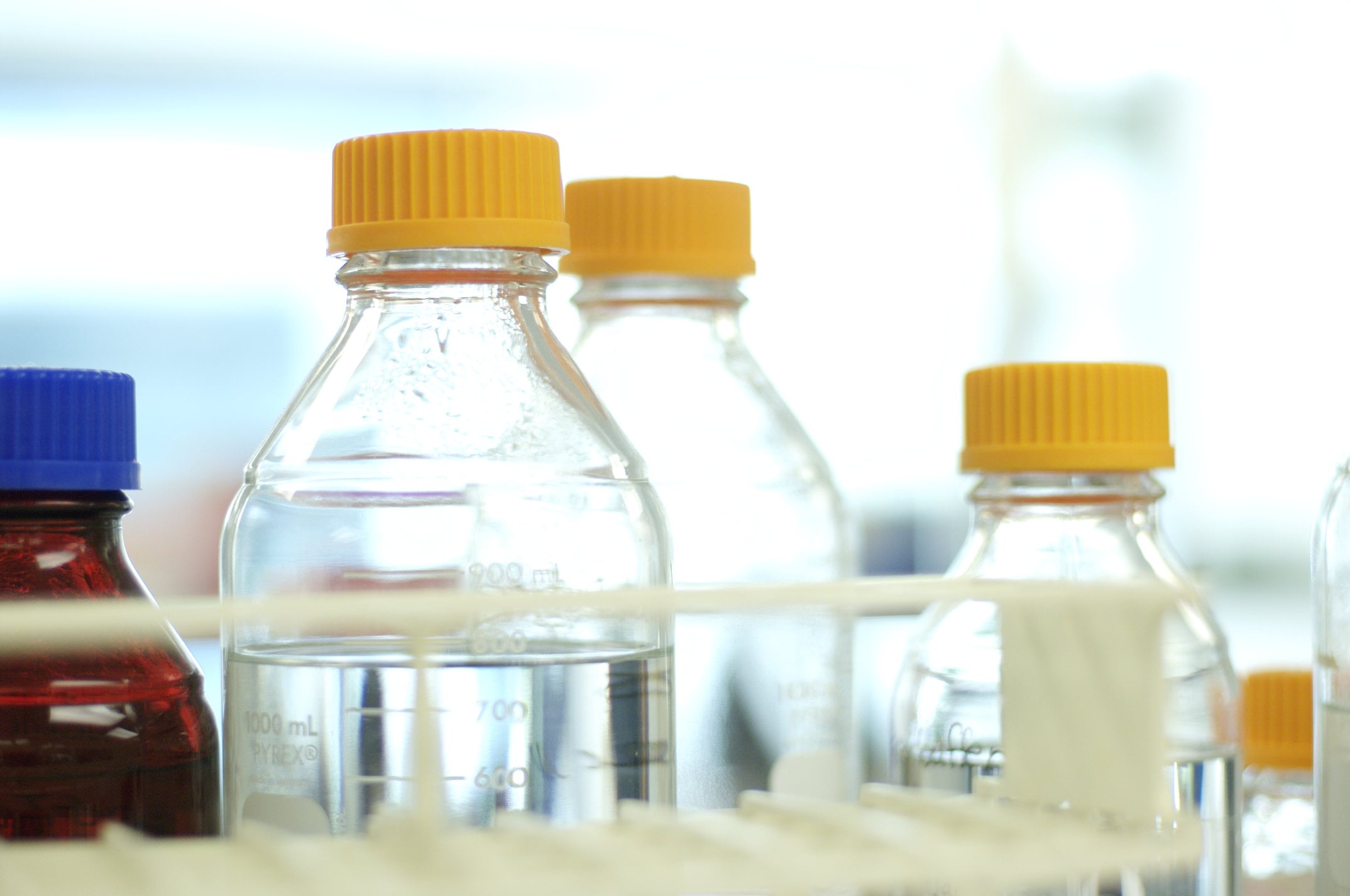 Complement Mediated Diseases
The complement system is a network of tightly regulated proteins which are a key part of the innate immune response. The complement system is initiated by the identification of a pathogen or antibody by complement proteins which trigger a cascade that results in cleavage of inactive proteins by a series of proteases, culminating in inflammation, phagocytosis and the assembly of the membrane attack complex (MAC). This protein complex assembles on the surface of target cells, creating a pore that results in the lysis or bursting of the specific cell. When activated, the complement system promotes inflammatory response and mediates lysis and clearance of microbial invaders or diseased host cells. Because of its central role in immune response, complement is a target for immune evasion and a contributor to many disease states. Several mechanisms regulate complement activation and deactivation. In a pathological state, inappropriate initiation of the complement cascade or deficiencies in specific factors or regulators can result in aberrant activation leading to host tissue damage. This story will explore two diseases that develop as a result of abnormal activity of the complement system: paroxysmal nocturnal hemoglobinuria (PNH) and atypical hemolytic-uremic syndrome (aHUS).
PNH is an acquired rare disease that occurs as a result of a mutation in hematopoietic stem cells (cells that give rise to blood cells). The disease manifests itself in the complement-mediated destruction of red blood cells (RBCs), a process known as hemolysis with potentially fatal consequences. In healthy individuals, RBCs and other blood cell types have specific cell surface proteins that function to inhibit the complement system and ultimately protect cells against formation of the MAC. The root cause of this disorder lies in specific protein anchors, which act as tethers for proteins responsible for protecting blood cells from the activity of the complement system. CD59 and complement decay-accelerating factor (DAF) function as such inhibitors by impeding the activity of the enzymes that activate C3 and C5, respectively. These regulators are membrane-bound via a glycophosphatidyinositol (GPI) anchor. Due to the acquired mutation in their hematopoietic stem cells, patients with PNH do not express these host proteins and their RBCs become subject to complement-mediated destruction. A direct link exists between excessive complement activation and the clinical manifestation of PNH. The resultant excessive RBC lysis causes transfusion dependence in these patients. Symptoms of PNH include extreme fatigue, abdominal pain, anemia and hemoglobinuria (the release of free hemoglobin into the urine), which can lead to renal failure.
A life threatening complication of PNH is repeated thrombosis (blood clot formation) which is the leading cause of death in PNH, accounting for at least 40% of PNH mortality. PNH has an estimated annual incidence rate of 1-5 cases per million in the general population. A UK study found that approximately one-third of patients diagnosed with PNH died within 5 years of diagnosis despite receiving the current standard of care. Historically, the median survival has been 10 to 15 years from the time of diagnosis.
aHUS is a severe kidney disease associated with genetic alterations of complement components, modulators and inhibitors that result in excessive activation of the complement cascade. Genetic defects cause excessive cleavage and activation of complement components. Regulatory proteins such as factor H, factor B, membrane cofactor protein (MCP), factor I or thrombomodulin as well as the enzymes that activate C3 and C3 itself have all been implicated in the manifestation of aHUS. The identified genetic defects incur an amplified generation of C3 and C5, main components in the cascade, resulting in increased MAC formation at the endothelial cell surface. This results in damage to cells that line blood vessel walls, resulting in exposure of the underlying matrix and thrombus formation. Abnormal blood clot formation in the small blood vessels in the kidneys eventually leads to kidney failure. A direct link exists between excessive complement activation and the clinical manifestation of aHUS.
The estimated annual incidence rate for aHUS is 2 cases per million in the general population. Genetic mutations in at least 10 different complement regulatory genes and complement components have been identified in aHUS patients; however mutations are not identified in 30-50% of diagnosed patients. Children and adults alike are susceptible to developing the disease. During the first year after diagnosis, outcomes include permanent kidney damage requiring dialysis or death despite currently available transfusion therapies.
Despite current therapies for the treatment of both PNH and aHUS, a significant unmet need remains. Given the organization of the complement system, there are multiple points for therapeutic intervention which would attenuate the activity of this system in diseases where over activation is the driver of the pathology.