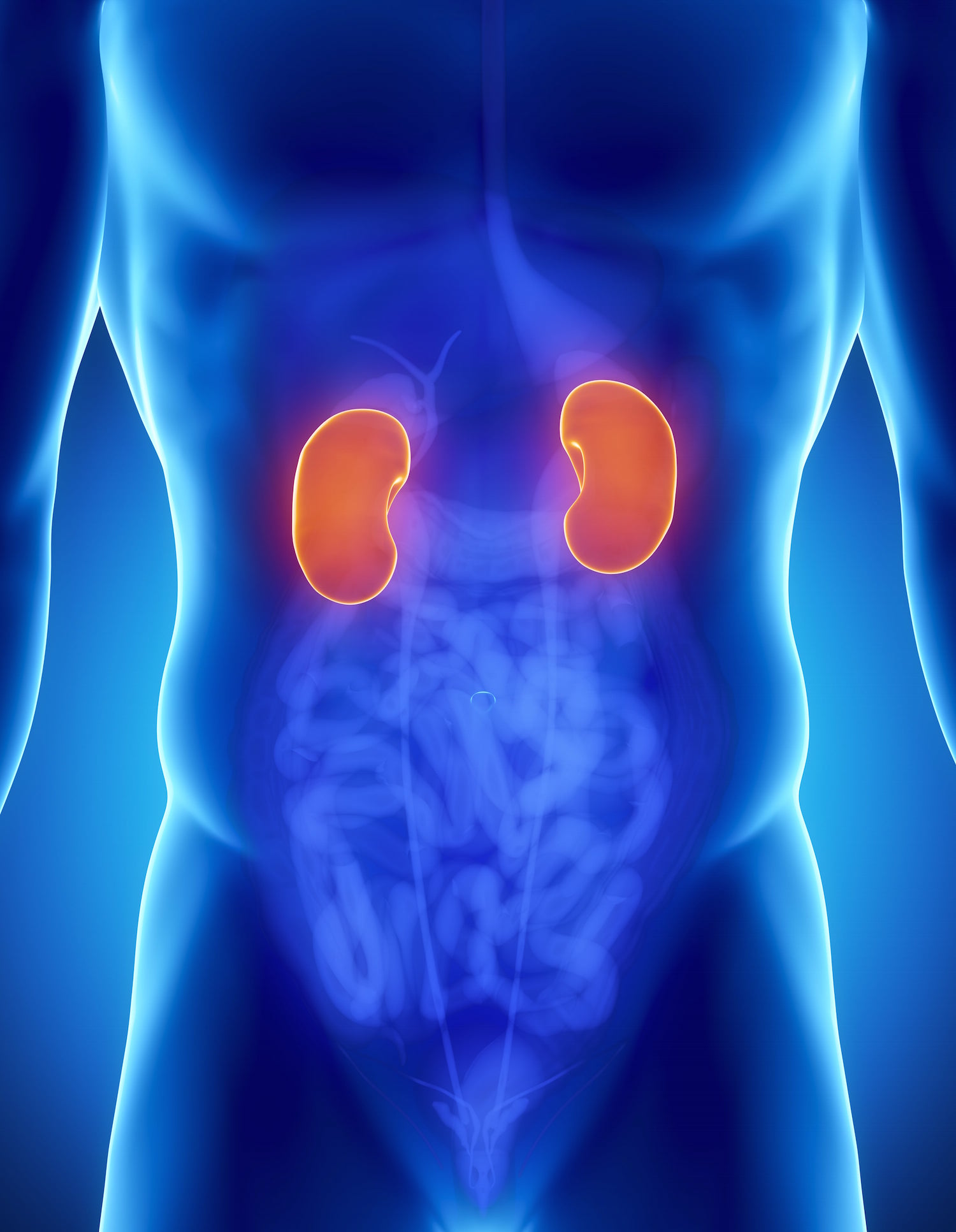 Diabetes Mellitus (DM) is known to be the underlying cause for many long term health consequences. One of the most serious is chronic kidney disease (CKD). 40% of people suffering from DM will eventually develop CKD. CKD results from the long term effects of DM on blood vessels and the filtration apparatus (nephrons) of the kidneys. It is often referred to as a silent killer because it is insidious in onset, progressing slowly over many years and sometimes decades. According to the National Institute of Diabetes and Digestive and Kidney Diseases, more than 31 million people in the US (or 10% of the adult population) currently suffer from CKD.
Healthy kidneys filter metabolic by-products from the blood in order for these unwanted material to be components in the urine and thus eliminated from the body.. One important measure of kidney function is estimated glomerular filtration rate (eGFR) which assesses the amount of fluid the kidney can filter over a period of time. In patients with CKD, as kidney function declines, the eGFR decreases. Unfortunately for many patients, CKD can progress to a point when the kidneys fail completely. This is called end-stage renal disease (ESRD) and these patients require hemodialysis, often multiple times per week, in which a machine removes the metabolic waste products from the blood. The cost of ESRD and hemodialysis to the healthcare system is enormous, exceeding $34 billion each year in the U.S. The cost for one patient to be on dialysis for one year is almost $90,000.
The analysis of the data collected from previous clinical trials of apabetalone tells us that patients with type 2 DM and low HDL-c when treated with RVX-208 and rosuvastatin appear to benefit the most in terms of lowering major adverse cardiac events (MACE). In patients with type 2 DM and mild to moderate CKD, as reflected by a reduced eGFR, treatment with RVX-208 seems to stabilize the CKD. Another important observation is that a biomarker called alkaline phosphatase (ALP), an enzyme that is produced in several tissue types, is lowered by the actions of apabetalone. This finding is significant because, in the CKD population, ALP is one of the best biomarkers of not only CVD but also total mortality.
In summary, apabetalone appears to have multiple beneficial actions that result in a reduction in MACE in patients with DM and low HDL.